COMPETITIVE FEMALE WRESTLING VIDEO
AC-FEM-002: AMAZONS CLASH feat. Lara vs Alkaia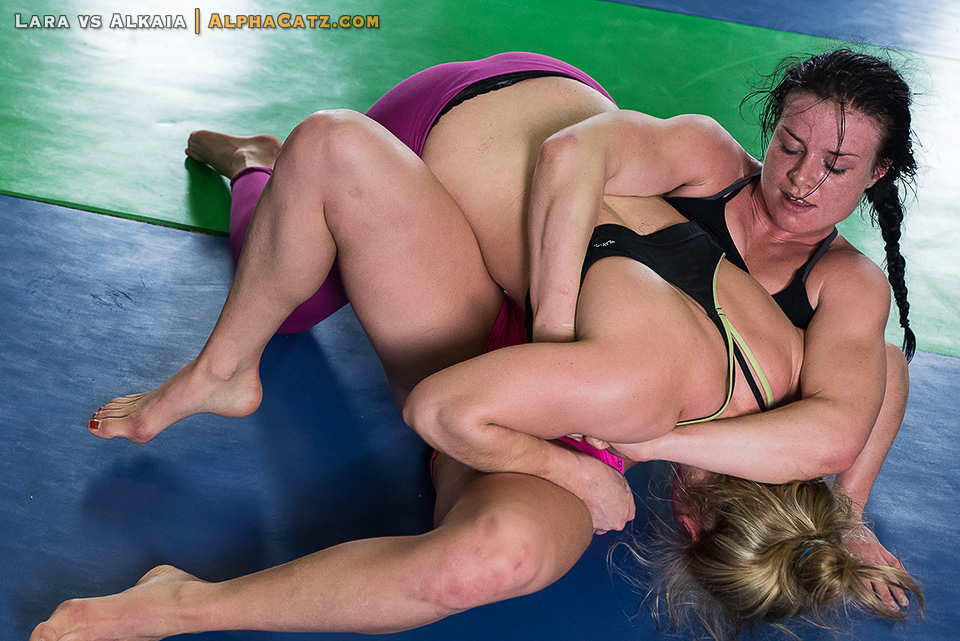 When Alkaia first learned of new arrival to our roster in the name of our current biggest star Lara, she did not hesitate a second to ask for a fight against her. See, Alkaia has this competitive fire in her heart and is not afraid of facing someone more experienced in order to better herself. She instantly took the (difficult) challenge head on!

So, the date was set and both girls were excited to meet and wrestle each other for the 1st time. What follows is the battle of two beautiful AND powerful girls, both of very competitive nature and striking amazon looks.

As soon as the match starts, you can see how much Alkaia wants to win. More active of the two, she tries all the attacks she's learned in her wrestling training, and is using all of her muscle power against the more experienced opponent. Lara, being a bit tired from her previous fight, fights more cleverly, waiting for the right moment to capitalise on any mistake Alkaia may do. The actual fight between these two Alpha females goes on for over 21 gruelling minutes. Each girl scores, with one decisive winner.

This is a match all fans of competitive wrestling should see. Real athletes, real stuff, AlphaCatz style!

Slow-mo staredown intro and long victory pose included. These two will definitely face each other again!