Lostris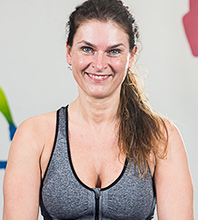 Height:
178cm / 5'10"
Weight:
71kg / 156 lbs
Biceps:
32cm / 12.5"
Thighs:
64cm / 25"
Hips:
106cm / 42"
Sports:
FITNESS, BODYBUILDING
Lostris

SAID:

I come from a family where everybody has always been into sports. I fell in love with lifting weights early in life and it has stuck with me like nothing else. I even taught my ex on how to workout to improve strength and muscularity and being fit has definitely helped me throughout my life.
In my spare time, you'll typically find me in the sports club, getting sweaty and getting stronger. Unless it's my day off, in which case, I like to sip wine and enjoy a good company:)
ALPHACATZ SAYS:
Lostris is another older more mature woman who is more fit than some of the younger ones. She's been to gym her whole life so it's no surprise her leg squeeze is very painful as her long shapely thighs are well trained and get rock hard at command. Thanks to her weight she is effective pinner as well. Fans of taller amazons will also like the fact she towers almost 6 feet above the mats!